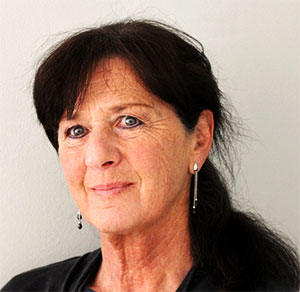 Carolyn Askar has written seven collections of poetry and several children's stories. Used extensively in educational and cultural projects worldwide, Carolyn's poems and stories have been reprinted by the UN and the BBC, among others. The Swans' Secret was the UN's spring 2013 book recommendation.
New Poetry Collection: Liquid Strands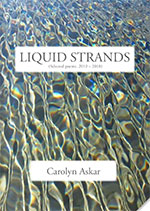 Created especially for friends and family, this book is only available direct from the author. Please contact Carolyn to order a copy.

Animated Version of The Rainbow People Now Available!
The story of The Rainbow People has been used as an educational resource worldwide over many years by the UN, the Scouts and Guides, and many other Education Foundations to promote the concepts of cooperation and sharing. This new animated version is free to anyone who may find it useful.
Her work promotes:
Imagination and creative expression
Development of self-awareness and psychological understanding
Loving relationships, family and open-minded communities
Individual freedom, justice and self-empowerment (especially for women and girls)
Development of mind, heart and spirit connections

Over the decades, Carolyn has articulated her concerns through poems, children's stories and workshops. Each collection marks a personal shift in focus, capturing changes and explorations we can all relate to.

The Swans' Secret (includes "The Rainbow People")
Dream-Flight
The Picnic
Mc.Cloud
Good Neighbours
Justy in the Jungle